In the heart of rugby league season, anticipation is soaring among fans, particularly those in Papua New Guinea, as their beloved Justin Olam makes a triumphant return to the Melbourne Storm squad.
It's a story of resilience, redemption, and the undeniable spirit of a dedicated athlete. Here are some exciting developments surrounding Olam's comeback in this do-or-die showdown against the Sydney Roosters.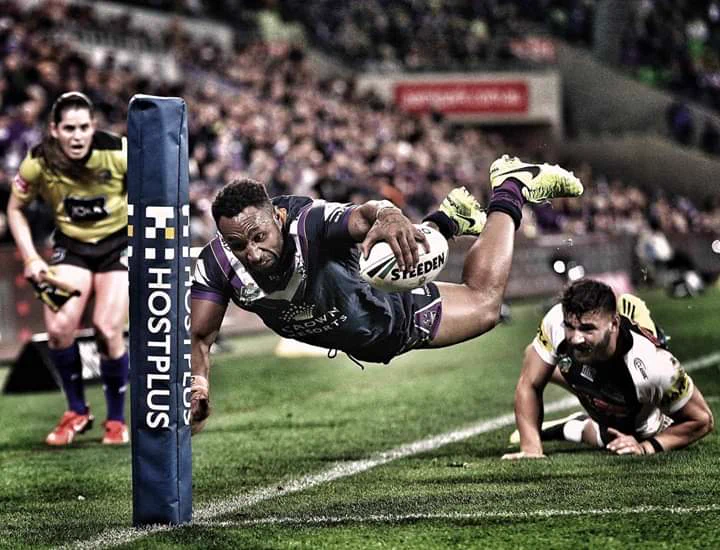 The Rise of Justin Olam
Justin Olam, a name synonymous with power and speed on the rugby league field, was once hailed as one of the game's finest centres.
However, his journey took a turn as he faced a period of non-performance and loss of form on the field. Rounds 22 to 26 saw him sidelined, creating waves of concern among fans and experts alike.
Round 27: A Glimpse of Brilliance
Hope reignited in round 27 when Olam was given another chance to prove his worth. His performance against the Broncos in round 27 (the final round of regular season) showed glimpses of the brilliance that had endeared him to fans.
The stormy seas were beginning to calm, and Olam was ready to weather the storm.
Surprisingly, Justin Olam was absent from the starting lineup during the first final game.
Coach Craig Bellamy's strategy was not immediately clear, but it became evident that the Storm were carefully planning the right moment for Olam's return.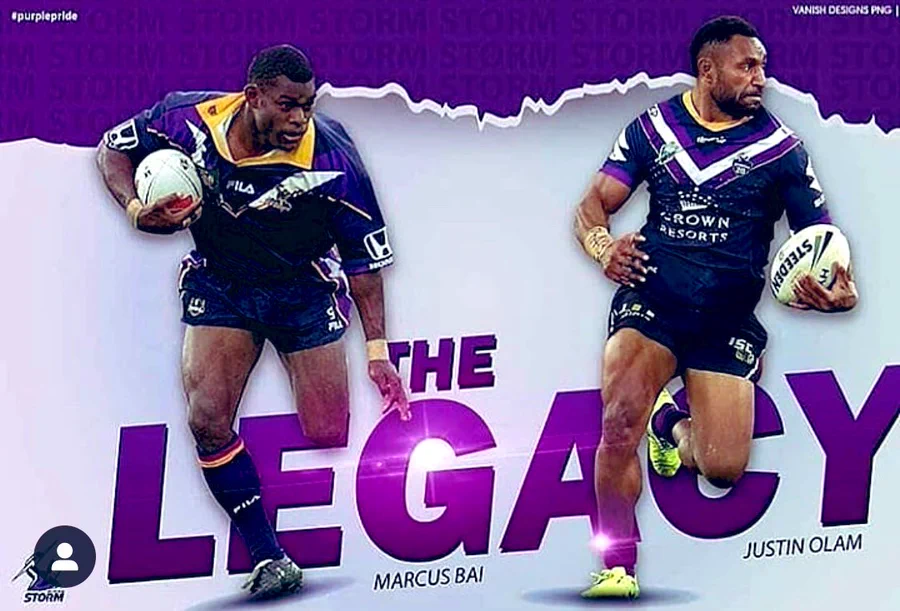 The High-Stakes Decision: Olam Back in Action
In a bold move that could define their season, the Melbourne Storm have decided to recall Justin Olam for the elimination final against the Sydney Roosters. This come after the Broncos nailed Storm 26 to 0 in the Finals Week 1 clash.
Bellamy is taking a calculated risk, banking on Olam's ability to rediscover his destructive form, create solid defence, break through defensive lines, and create scoring opportunities.
Squad Reshuffle: Welcome Back, Reimis Smith
The reshuffled lineup includes the return of Reimis Smith, adding depth and firepower to the Storm's attack. Smith's inclusion, along with Olam's return, strengthens the team's resolve to give their best in this pivotal showdown.
The return of Justin Olam to the Melbourne Storm squad is a moment of excitement and hope for rugby league enthusiasts, especially those in Papua New Guinea who have long admired his skills and dedication.
As the Storm gear up for a do-or-die clash against the Sydney Roosters, all eyes will be on Olam, as his resurgence could be the game-changer the team needs.
All in all the Friday night's showdown at AAMI Park promises to be a spectacle, and fans are eagerly awaiting the triumphant return of Justin Olam and the resurgence of the Melbourne Storm.
GO THE STORM!